Your unique experience in Corfu
Ray Hotel is a new luxurious 73 rooms' hotel, which include 1 amazing penthouse and 15 deluxe peaceful Villas with private pools.
This unique Hotel is located on the eastern shores of Corfu's Perama Bay, a natural paradise for quiet and enjoyable relaxation.
Our guests will enjoy calm beachside retreat at the heart of Corfu featured by a turquoise outdoor pool and an amazing infinity pool, overlooking the Ionian Sea to complete a memorable experience.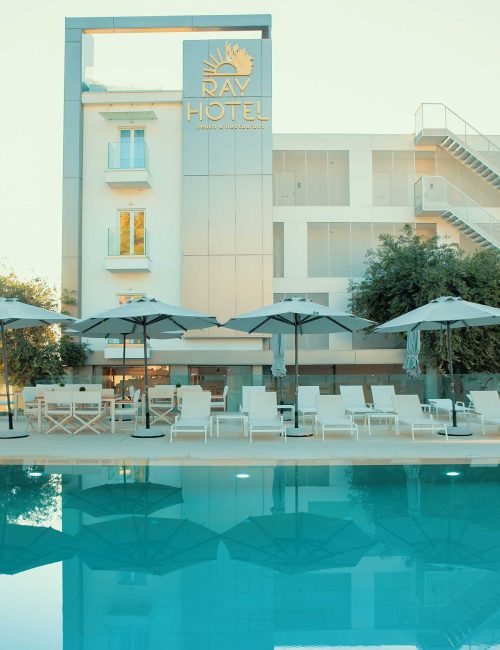 Ray Hotel restaurant offers traditional Greek and European cuisine. The exquisite cuisine is made all the more enjoyable by the amazing panoramic view of the Ionian Sea and with its amazing blue water.